Who doesn't love collecting merchandise that involves our favorite pop culture items? Funko Pops have been increasingly popular over the last few years and is constantly growing as they cater to everyone's favorite characters – old and new. This time, they have made a whole generation happy by bringing back our favorite 90's memories with these new Nickelodeon Funko Pops!
According to The Nerdist:
"Today the Funko Blog brought news from across the Atlantic at the London Toy Fair that they will be releasing a new line of Pop! Animation figures featuring beloved 90s cartoon characters from Nickelodeon, letting us indulge in a little nostalgia with new figures based on some old favorites."
As of right now, we know the seven-figure series will include CatDog, Aaah! Real Monsters, and Rugrats. The following is only renderings of what the Funko Pops will look like, however, it gives us an idea of what we have to look forward to!
CatDog, clearly. So freaking cute!
Krumm, Oblina, and Ickis!
Chuckie Finster, and Reptar.
Although there is no official release date, we do know they will be coming in 2017. Until then, let's hope more characters are released. What would other Nickelodeon shows would you like to see turned into Funko Pops? Personally, Hey Arnold and Doug would be up there for me as well.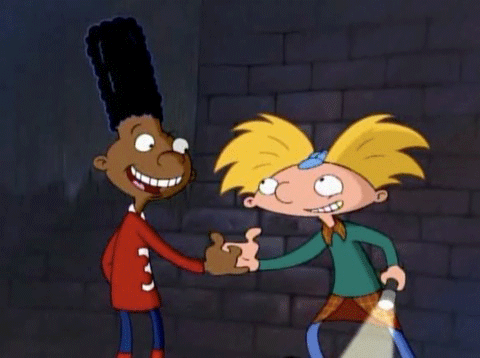 I mean seriously, how freaking cute would it be to own an Arnold Funko Pop? Football-shaped head and all. That's right. You know you want it! I guess time if they will add to their series of Nickelodeon Funko Pops, but we have a good feeling they will.