Roseanne is one of my favorite television series of all time. While growing up, it was something I could relate to and it still feels like home every time I watch it. Some of the best moments of the series were definitely the Halloween episodes. I'm happy to announce that Roseanne is currently streaming on Amazon Prime – just in time for the holiday!
The Halloween episodes begin in season 2 and then became a fun family tradition every year, earning Roseanne the rightful title of "Queen of Halloween." The episodes are listed below, and click HERE to check out my ranking of them, in case you want to know which one to watch first!
Season 2 – "BOO!"
Season 3 – "Trick or Treat"
Season 4- "Trick Me Up, Trick Me Down"
Season 5 – "Halloween IV"
Season 6 – "Halloween V"
Season 7 – "Skeleton in the Closet"
Season 8 – "Halloween – The Final Chapter"
Season 9 – "Satan, Darling"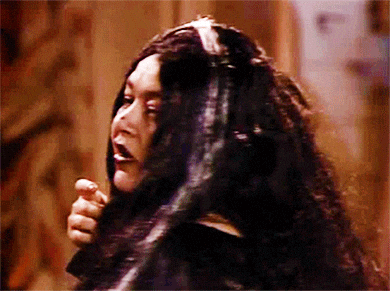 Be sure to let us know which episodes are your favorite! Happy Hauntings!